HT-50A CPC-40A CPC-85 Hydraulic cable cutter
Item : HT-50A/CPC-40A/CPC-85

CPC-85 Hydraulic cable cutter
Details :
HT-50A/CPC-40A/CPC-85
■ Hand operated hydraulic tool specifically designed to cut copper, aluminum
and tel cables having a max overall diameter from 40 to 85mm.
■ The blades are manufactured from high strength special steel, heat treated
to ensure a long service life.
■ The head can be easily opened to allow the cutting of running cables.
HT-50A
       CRIMPING TOOL PARAMETERS
Cutting range
Steel wire Φ30mm
AL/CU cable Φ50mm,ACSR Φ50mm
Cutting force
7ton
Length                                                                                  
620mm
Weight                                                                                     
6.2Kg
CPC-40A
       CRIMPING TOOL PARAMETERS
Cutting range
Steel wire Φ25mm
AL/CU cable Φ40mm,ACSR Φ40mm
Cutting force
7ton
Length                                                                                  
650mm
Weight                                                                                     6.0Kg
CPC-85
       CRIMPING TOOL PARAMETERS
Cutting range
Amoured AL/CU cable Φ50mm
AL/CU cable Φ85mm
Cutting force
7ton
Length                                                                                  
710mm
Weight                                                                                     7.5Kg
 HT-50A
CPC-40A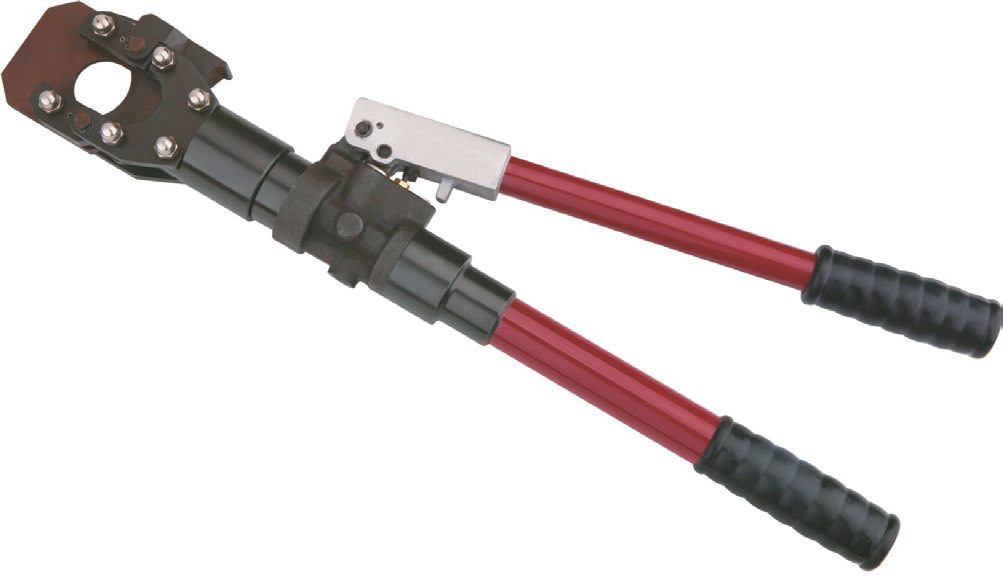 CPC-85
Q:How to guarantee my order and payment ?
A:Ezitown has Alibaba trade Assurance,100% refundable if any quality or delivery problem.
Q:How to return the goods if meet any problem ?
A:we have DHL and Fedex account for return goods.buyer no need to pay any shipping cost for returning. Can contact our salesman to operate.
Q:Why Ezitown price is competitive, and quality seems rather good ?
A:because we have been manufacturing more than 20 years, we know what price and Quality buyer can sell well in market.the wholeseller have suitable profits
Q:Can we order many items and make combine shipment ?
A:we can combine many items,and deliver by courier/sea/land/air etc. pack well.
Q:Can I order the cabinet/enclosure/box and the wiring material from you or other supplier,you make wiring and assembly for us ?
A:we have egineering, wiring and assembly team for low voltage/medium voltage/high voltage/DC control .can make drawing and diagram to confirmation and proceed the assembly.we have unite nation project in regular assembly.
Q:How can I make our own brand for my order ?
A:we supply OEM service if order quantity meet the OEM MOQ , contact to know the exactly quantity for your item
Q:What is the delivery if I make payment ?
A:Almost all items we keep in stock.and we have many order every day , We need 1-3 working days to packing and make delivery.OEM packing will be longer time.
Q:Can we visit your factory or office ?
A:we always welcome customer visit us, let me know the schedule, we will arrange.