This is one of my experience, hope you can avoid it in the future. It is so painful lesson, i hope it wouldn't happen again in the furture.
One sunny day in January 2017, I got one new message. One email attached my attention:
"we have paid full amount to your new account:………… " this message from one of my very good customer, they produce distribution board and low voltage switchgear . and we supply them electric cabinet and metal encloure, wiring accessories, circuit breaker, ac contactor etc. They make whole set solution and assembly for end user. It is a company with very long history, and now managed by 2nd generation.
i was shocked by this new account, this is not my account, but it is also named ezitown. This is a very big amount. He called police at once to collect the money but failed in coming day.
The hacker hacked my customer's email and use this email to chat with me. Then he use a new email address which is similar as mine:[email protected] to chat with my customer. At last, my customer pay the money to the hacker's account.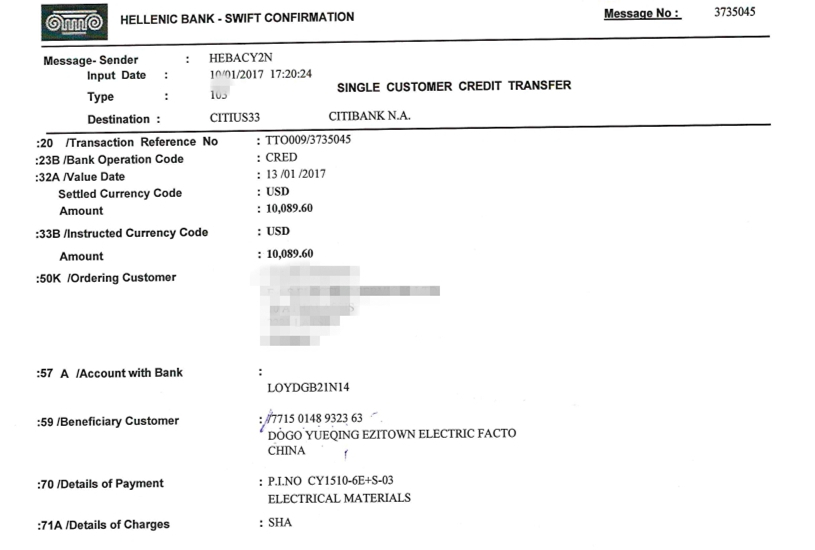 It's a big loss and lesson to both of us.
Some advice of preventing hacker, i hope it may help you! And we must prevent this situation happen again.
Then i learn some lessons in this terrible experience. And i also have three advice to you:
1. Within some email,there is some link of other web, like below picture email appear in my emailbox,leave him ago, and never click it,and sign in any your information.
2. Within some attachment,like EXE,ZIP,ACE file,like below picture email,do not download them and open them.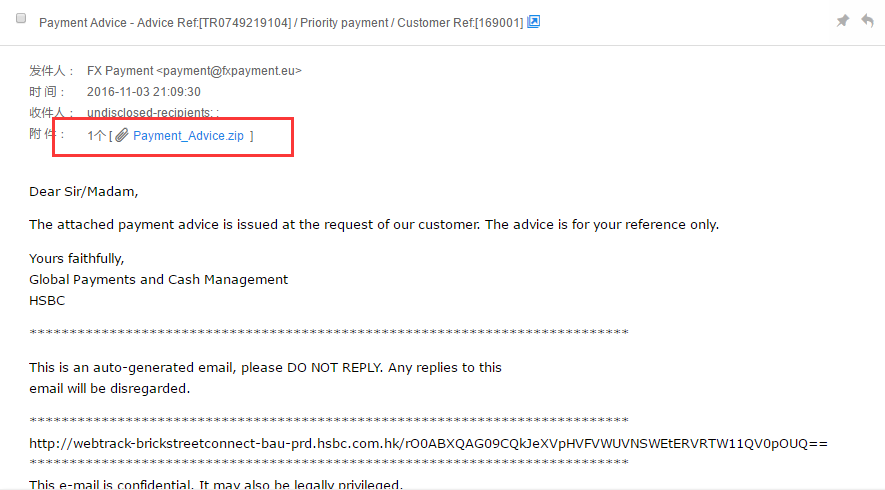 3. Within some PDF file, it seems no problem,but when you open,it will need you to sign in with your email and password.leave it ,and close them ASAP.and delet them.
Anyway, do not load your email account to any web from the email, hope we can prevent the hacker in the furture.
I am so sad with this loss,and we should pay high attention with the payment in the furture.
Our Unique name: Yueqing Ezitown Electric Factory Our Unique domain email   [email protected]  (recently there was one client made payment to wrong name and loss money,please take serious NOTE !