GCK Switchgear and Control equipment 690A 1000V
Item : GCK
GCK Switchgear
LOW-VOLTAGE
Switchgear and
Control equipment
GCK type Low-voltage with draw able switchgear
GCK series Low-voltage with draw able switchgear is suitable for power system of three-phasethree wire system of three-phase AC50/60Hz,rated voltage 400V/690V,And this switchgear is applied to conversation,distribution,lighting and motor control center,capacitor compensation ,etc in the power plant ,transformer substation ,industrial and mining enterprises and high-rise building and electrical distribution systems.
Normal working conditions
Environment temperature:-5℃~+40℃,average shall not be higher than+35℃ within 24h.
Altitude:≤2000M
Relative humdity:max50% at +40℃,but at a low temperature ,a high relative humidity is permissible , in addition,the condenstation caused by change of temperature shall be considered.
Transportation &storage :the temperature should be -25℃~+55℃,and the temperature should not be higher than 70℃within 24h.
Installation & operation :the device shall be installed at the place where are without fire or explosion danger,free from pollution and no strong vibration or impact and no corrosion affecting the electric elements . The degree of deviation from vertical shall not more than 5° when the device is installed .
If  you have any rquiremengt ,please contact wit us and negotiate with us .
Technical parameters
Rated insulation voltage                       690A,1000V

Rated opening  voltage                       400V,690V

Auxiliary circuit rated voltage                  AC220V,380V,DC110V,220V

Rated Frequency                             50Hz

Rated current

Horizontal Busbar≤3150A

Vertical Busbar 630A,1000A,1250A,1600A

Rated short-time withstand current

50,80kA/1s

Neutral Busbar 30kA/1s

Rated peak witstand current                   176kA/0.1s

Functional unit (drawer)breaking capacity        50kA(Vertical value)

Protection degree                           IP30,IP40

                                         Local

Mode of operation                          Remote

                                         Automatic

Busbar                                   three-phase  four- wire system

                                         three-phase three- wire system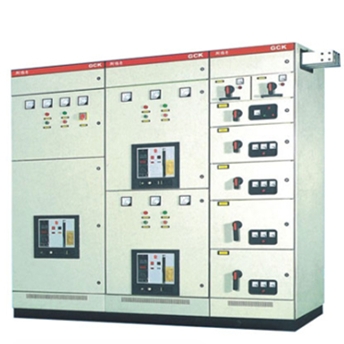 Q:Can we order many items and make combine shipment.
A:we can combine many items,and deliver by courier/sea/land/air etc. pack well.
Q:Can I order the cabinet/enclosure/box and the wiring material from you or other supplier,
you make wiring and assembly for us ?
A:we have egineering, wiring and assembly team for
low voltage/medium voltage/high voltage/DC control .
can make drawing and diagram to confirmation and proceed the assembly.
we have unite nation project in regular assembly.
Q:How can I make our own brand for my order
A:we supply OEM service if order quantity meet the OEM MOQ ,
contact to know the exactly quantity for your item
Q:What is the delivery if I make payment
A:Almost all items we keep in stock.and we have many order every day , We need 1-3 working days to packing and make delivery.OEM packing will be longer time.
Q:Can we visit your factory or office ?
A:we always welcome customer visit us, let me know the schedule,
we will arrange.