LP1-D DC contactor
LP1-D DC contactor ciruict Megnatic 50Hz/60Hz voltage up to 660V rated current up to 9-95A
LP1-D DC Operated AC Contactor
LP1-D DC Operated AC Contactor manufacturer
1.LP1-D DC Operated AC Contactor Model: LP1-D09 DC Contactor, LP1-D12 DC Contactor, LP1-D18 DC Contactor, LP1-D25 DC Contactor, LP1-D32 DC Contactor, LP1-D4011 DC Contactor, LP1-D5011 DC Contactor, LP1-D6511 DC Contactor, LP1-D8011 DC Contactor, LP1-9511 DC Contactor
2. Brief Introductions of DC Operated AC Contactor:
DC Operated AC contactor produced in our company is used in circuit AC 50Hz/60Hz, rated voltage up to 660V, rated current up to9-95A. It is widely applied for remote controlling circuit making, breaking and frequent starting AC motors.
3. Applications and Features of DC Operated AC Contactor:
1) Can be combined with the auxiliary contact group, air delayer, thermal relay devices etc.
2) Reliable performance and low consumption.
3) Insulating materials are used to protect and insulate the contacts.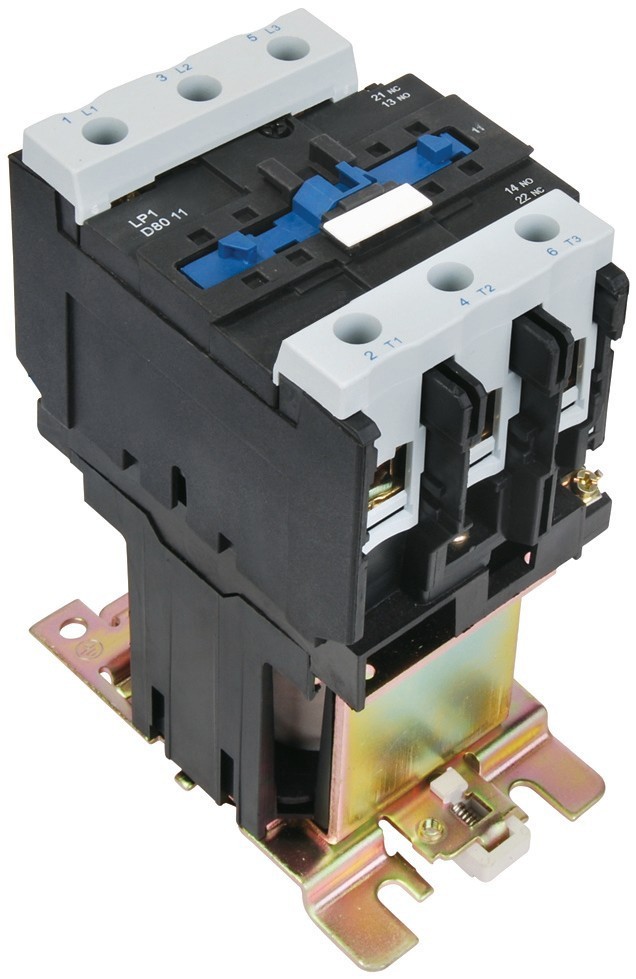 Q:How to guarantee my order and payment ?
A:Ezitown has Alibaba trade Assurance,100% refundable if any quality or delivery problem.
Q:How to return the goods if meet any problem ?
A:we have DHL and Fedex account for return goods.buyer no need to pay any shipping cost for returning. Can contact our salesman to operate.
Q:Why Ezitown price is competitive, and quality seems rather good ?
A:because we have been manufacturing more than 20 years, we know what price and Quality buyer can sell well in market.the wholeseller have suitable profits
Q:Can we order many items and make combine shipment ?
A:we can combine many items,and deliver by courier/sea/land/air etc. pack well.
Q:Can I order the cabinet/enclosure/box and the wiring material from you or other supplier,you make wiring and assembly for us ?
A:we have egineering, wiring and assembly team for low voltage/medium voltage/high voltage/DC control .can make drawing and diagram to confirmation and proceed the assembly.we have unite nation project in regular assembly.
Q:How can I make our own brand for my order ?
A:we supply OEM service if order quantity meet the OEM MOQ , contact to know the exactly quantity for your item
Q:What is the delivery if I make payment ?
A:Almost all items we keep in stock.and we have many order every day , We need 1-3 working days to packing and make delivery.OEM packing will be longer time.
Q:Can we visit your factory or office ?
A:we always welcome customer visit us, let me know the schedule, we will arrange.